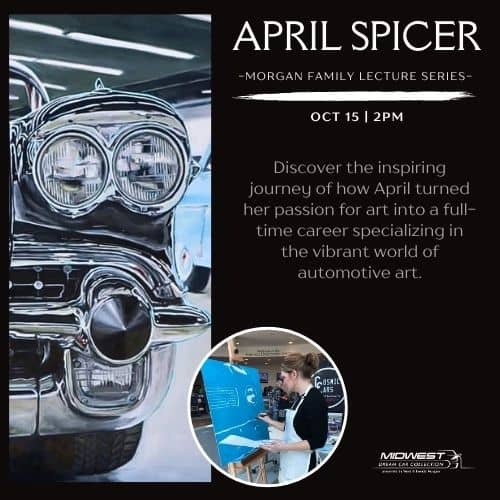 Join us on October 15th at 2pm for the Morgan Family Lecture Series, featuring the talented artist April Spicer behind Cosmic Cars! Discover the inspiring journey of how April turned her passion for art into a full-time career specializing in the vibrant world of automotive art.
April's unique style combines 'painterly realism' with a keen eye for the intricate details of classic cars. She captures not just the vehicles themselves but the atmosphere of the car show, where stories, memories, and admiration come to life.
Don't miss this chance to learn from April Spicer and explore the cosmic beauty of cars through her artistic lens.
Regular admission applies, while members can enjoy this event for free.