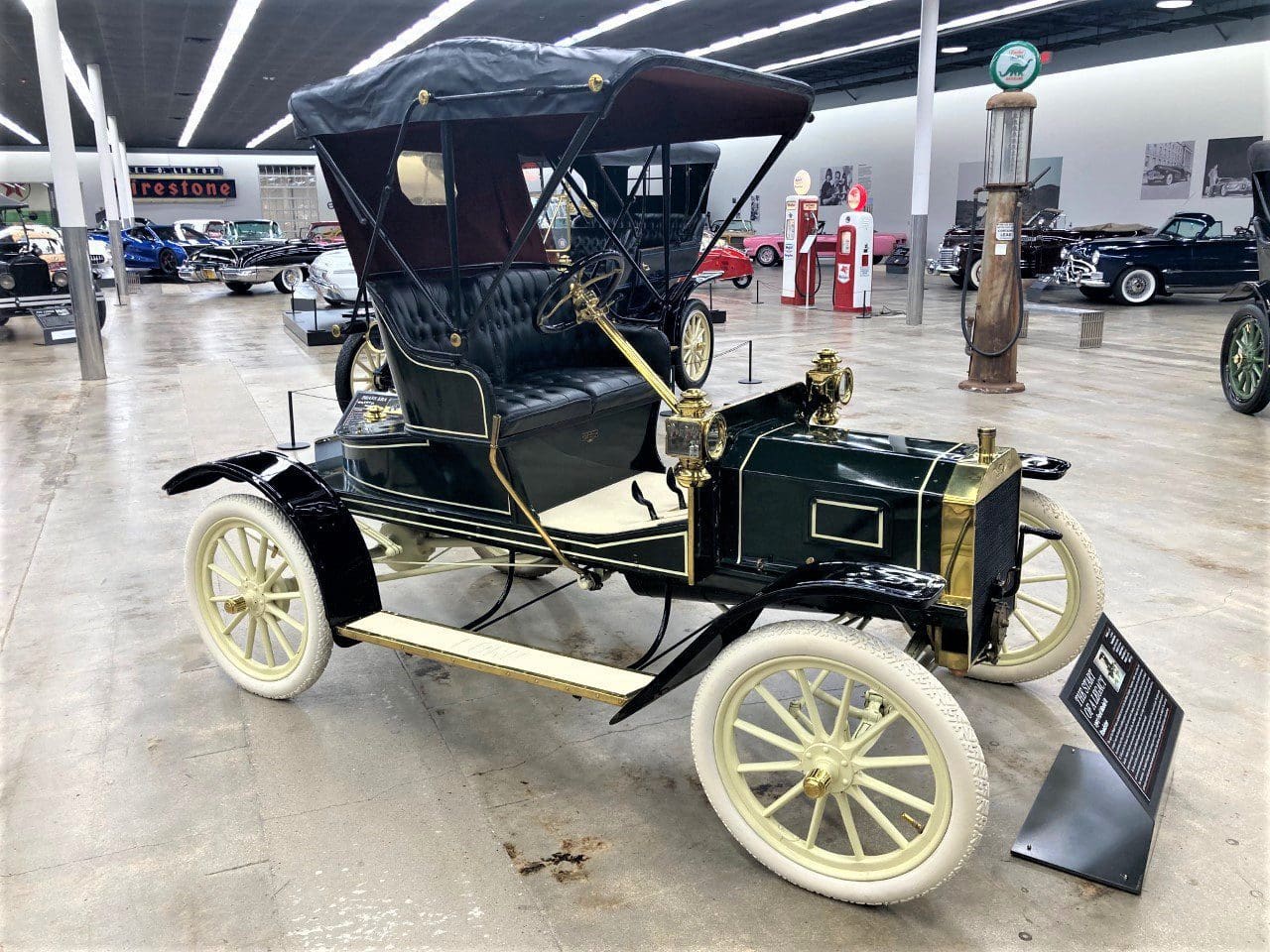 *The information in this document is provided by The Standard Catalog of American Cars. The full citation is listed below with where to find this information and more.
The 1906 Ford Model N was a massive success for the Ford Motor Company. Inexpensive, reliable, easy-to-drive, and compact proved to be the formula for a perfect automobile in a fairly new industry. Everything about the Model N made sense for customers, but they saw a need for some cosmetic changes.
As 1907 rolled around, Ford introduced the Model R. Still prior to the famous Ford assembly line, the Model R began to meticulously replace side steps with running boards, while fenders became semi-enclosed, the seats became wider, and the rear truck deck grew larger (with room for a spare tire on top).
About 2,500 Model R Roadsters were assembled and sold. By the end of the car's production, all units had been sold and the next customers in line would have to wait until 1908.
The engine of the Model R is a 177-CID 4-cylinder producing 15 to 18 brake-horsepower. The lights on the cowl of the car are even run on kerosene. Cream wooden spoke wheels and white rubber Firestone tires have been added as part of the restoration.
The Model R Roadster had an MSRP of $750, a total $150 more than the Model N before it. The color was primarily a very dark green with leather seats, brass fixtures, and an 8-gallon fuel tank, as featured here. Similar to the Model Ts that followed, the Model R utilized a planetary transmission. It also featured 2F/1R floor controls, a disc clutch, and a chain drive.
The Model R was finally replaced in 1908 with the Ford Model T—what would later become known as the first affordable automobile. Building off the success of models N and R, the Model T proved reliable, easy to maintain, and available to mass markets.
Kimes, Beverly (1996). Standard Catalog of American Cars 1805-1942. Krause Publications. ISBN 0-87341-428-4.