1964 Lamborghini 1R Tractor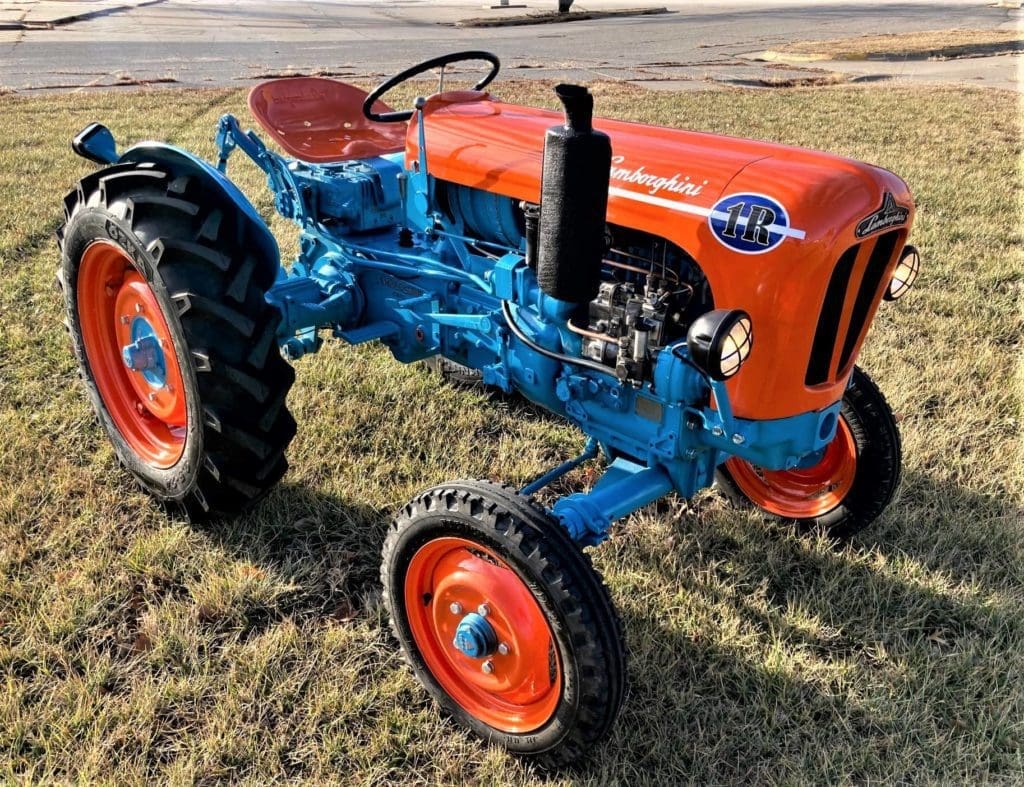 Before the name became recognized as one of the most iconic and expensive sports cars in the world, Lamborghini was best known for making tractors. Coming from a family of Italian grape farmers, Ferruccio Lamborghini did not share his family's passion for the outdoors, so he turned his attention to building tractors. In 1948, he founded Lamborghini Trattori, making his first tractors from discarded war materials. The demand for his tractors rose from one a week to over 200 a year and by the early 1950s Italian engines were being used. Flush with cash from his success in tractors, and following an argument with Enzo Ferrari about a faulty clutch in his Ferrari 250GT, Ferruccio Lamborghini decided to start building his own luxury cars and introduced the Lamborghini marque. The first model introduced was the 350TGV in 1963, which evolved into the production version 350 GT in 1964 and then further with the 400GT 2+2 in 1966. The highly sought after MIURA came in 1966, pushing Automobili Lamborghini into the world of super sports cars it is known for today.
Thanks to a notable increase in sales, in 1968–69 Lamborghini Trattori adopted a strategy aimed at improving both the technical quality of its tractors and the production volumes. Lamborghini tractors were the first in Italy to be fitted with a synchronized gearbox as standard, and the range was further extended with high-power models.
Lamborghini Trattori is still in operation today producing magnificent tractors.
This 1964 Lamborghini 1R tractor remained with its original owner near Verona, Italy until 2020. It subsequently received a mechanical and cosmetic restoration, completed in 2021. This tractor is powered by a 1462 cc air cooled two-cylinder diesel engine mated to a 3-speed dual-range manual transmission. It features dual rear power take-offs, a three-point hitch and rear drum brakes. The Midwest Dream Car Collection purchased this tractor in 2022 and had it shipped from Italy to Kansas where it now resides in our museum.