2019 Chevrolet Corvette ZR1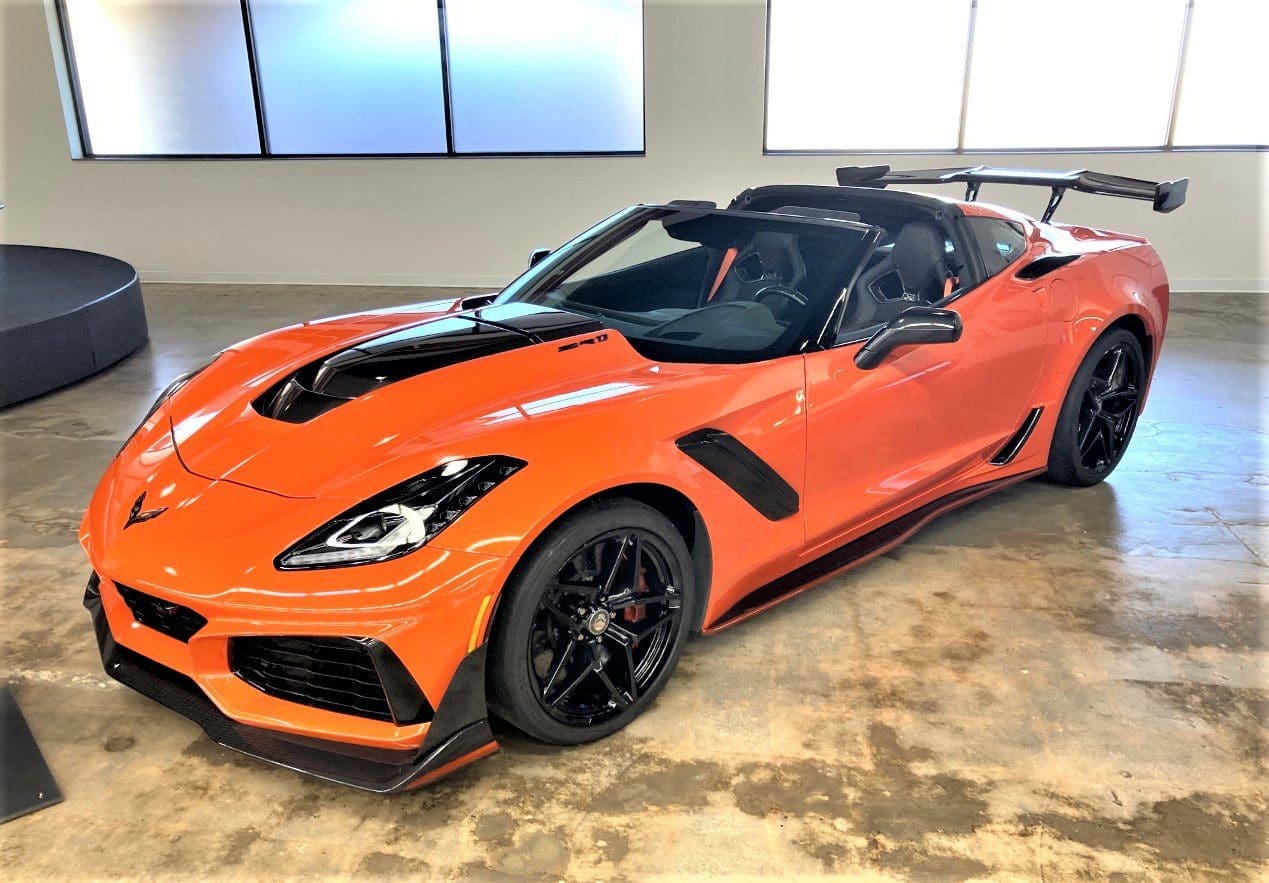 *This information in this document is provided by Chevrolet. The link to their page is listed below to find information and more.
"ZR1 has returned to the throne to push the Corvette legacy to its highest point ever. It's a supercar that's at once luxurious and overwhelmingly capable, delivering the icon's fastest, most powerful, most advanced performance in a production Corvette to date. Drivers hail the new King.
From the commanding stance to the muscular lines to the extensive use of carbon fiber, ZR1 was designed with one purpose in mind: performance. Take, for example, the stunning chevron-patterned carbon-fiber halo hood and engine cover. Meticulously crafted to shed weight and house the potent engine beneath — their shapes are every bit as functional as they are stunning.
The most powerful production Corvette ever made, ZR1 wields a new hand-assembled 6.2L LT5 supercharged small block V8 engine — an engineering marvel deservingly crowned by the book-matched carbon-fiber cover. A new four-mode exhaust system provides a range of sound profiles: Track, Sport, Tour and Stealth. Using variable valves, this system can create either a thunderous performance or an unbelievably covert ride. So, it's up to you whether to announce your presence or fly under the radar.
The stanchion-mounted carbon-fiber high wing creates about 60% more downforce than the current Z06 with Z07 Performance Package while maintaining similar drag. It can be mechanically adjusted up to five degrees for different levels of downforce.
A Corvette first, ZR1 borrows front underwing technology from the race car world to turn its closeout panel into a downforce control surface.
ZR1 incorporates the power steering cooler, differential oil cooler and transmission cooling module from Z06 and adds five additional radiators — including four new front outboard radiators and a new front low-temperature radiator — to help cool the powerful LT5 powerplant.
Bask in the glow. The Sebring Orange Design Package spotlights the center of attention with unmistakable Sebring Orange Tintcoat exterior paint. Orange brake calipers, rocker and splitter accent stripes, seat belts and interior stitching, as well as exclusive bronze aluminum interior trim fully complement the package."
-Chevrolet Performance
The 2019 ZR1 offers 755 brake-horsepower, 715 lb.-ft. of max torque, a 2.85 second 0-60 time, and a 3,560 lb. curb weight.